Estate Planning Attorney on Long Island, NY serving clients throughout Nassau and Suffolk Counties personally and professionally.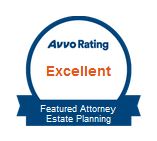 When was the last time you checked in with your estate planning attorney to review your will or evaluate the details of a trust you created? Have you begun the estate planning process and need legal assistance?
Whether you are starting the estate planning process or need to ensure that your estate planning goals will be met with your existing plan, an estate planning attorney at The Law Offices Of Michael W. Alpert can help you.

WHAT ARE TRUSTS AND HOW CAN THEY HELP YOU?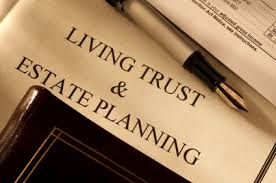 While nobody wants to think about death or disability, establishing an estate plan is one of the most important steps you can take to protect yourself and your family.  Proper estate planning with an experienced Long Island estate planning attorney not only puts you in charge of your finances, it can also spare your family from the delay and frustration associated with managing your affairs when you pass away or become incapacitated.
Trusts are an estate planning tool that can help protect your assets and minimize tax consequences. Typically, trusts are used as a method of conveying property. There are two main types of trusts: revocable trusts and irrevocable trusts. A revocable trusts is one where trust's grantor retains control of the trust and can terminate or change the trust. An irrevocable trusts is one where the grantor sets up the terms of the trust and thereafter has no further right to terminate or change the trust.
Trusts Provide For Incapacity
If you become incapacitated, you won't be able to manage your own financial affairs.  Unfortunately, many people believe that in New York, their spouse or adult child can automatically manage their affairs after they become incapacitated.  However, in order to manage the finances for another person, they must petition a New York Surrogate Court to declare you legally incompetent.  This process can be lengthy, expensive, and difficult.  Even if the court appoints the person you would have chosen, they have to come back to the court every year and file an Accounting Report to show how they are spending and investing each and every penny.  If you want your family to be able to immediately take over for you, you must designate a person or persons that you trust in proper legal documents so that they will have the authority to withdraw money from your accounts, pay bills, take distributions from your IRAs, sell stocks, and refinance your home.  A will does not take effect until you die and a power of attorney may be insufficient. You need an experienced Long Island estate planning firm to assist you in this endeavor.
In addition to planning for the financial aspect of your affairs during incapacity, you should establish an estate plan for your medical care.  The law allows you to appoint someone you trust – for example, a family member or close friend (proxy), to make decisions on your behalf about medical treatment options if you lose the ability to make decisions on your own behalf.  This process can be established by using Living Will and Health Care Proxy which will inform others of your preferred course of medical treatment such as the use of extraordinary measures should you become permanently unconscious or terminally ill, or in the alternative, the issuance of a Do-Not-Resuscitate (DNR) Order.
Trusts Avoid Probate
Assets passed to beneficiaries through trusts avoid the probate process. Wills which are subject to probate are public documents. However, trusts which are not subject to probate are private documents that do not have to be filed with a court. Assets received from trusts can be transferred in a simple manner after the death of the individual creating the trust. One of the reasons for creating a trust is avoiding the probate process. Trusts allow assets to pass quickly and efficiently to beneficiaries with reduced costs and legal fees.
If leave your estate to your loved ones using a will, everything you own will pass through probate.  The process is expensive, time-consuming and open to the public.  The probate court is in control of the process until the estate has been settled and distributed.  If you are married and have children, you want to make certain that your surviving family has immediate access to cash to pay for living expenses while your estate is being settled.  It is not unusual for the probate courts to freeze assets for weeks or even months while trying to determine the proper disposition of the estate. Your surviving spouse may be forced to apply to the probate court for needed cash to pay current living expenses. With proper planning with an experienced Long Island estate planning attorney, your assets can pass on to your loved ones without undergoing probate, in a manner that is quick, inexpensive and private.
Tax Benefits of Trusts
The tax consequences of establishing a trust differ depending on whether the trust is revocable or irrevocable. You should consult with an experienced estate planning attorney to determine which type of trust will best meet your needs.
Creating a Trust with Your Estate Planning Attorney
To create a trust, a document is prepared that is referred to as a declaration of trust. After the trust is prepared, you transfer ownership of some or all of your property to the trust. A trustee is appointed in the declaration of trusts to deal with the disposition and control of your assets.
Located in the heart of Garden City, NY the trust and estate planning attorneys at the Law Offices of Michael W. Alpert serve clients throughout Long Island. We have extensive experience helping local clients utilize trusts as tools for accomplishing their estate planning goals.
For a free consultation with an experienced estate planning attorney, call us (516) 280-7288. Our office is conveniently located in Garden City, NY.