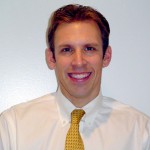 Principal attorney Michael W. Alpert is an Ivy-League graduate of Cornell University School of Industrial and Labor Relations. Graduate of Hofstra University School of Law. Admitted to practice in all New York State Courts and Eastern and Southern District of New York.
Why Clients Work With Michael W. Alpert for Estate Matters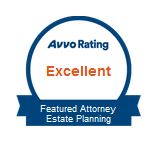 Michael has successfully represented estates, beneficiaries of estates, and objectants to probate throughout the Surrogates' Court on Long Island and Queens. He has a keen grasp on the procedures that must be followed in order to preserve his clients rights. He is well versed with both the Estates, Powers and Trusts Law (EPTL) and the Surrogates' Court Procedure Act (SCPA).
In fact, Michael has often been utilized by the Nassau Surrogate's Court as a Court-appointed Guardian ad Litem to represent the interests of infants, unknown heirs, and incapacitated interested parties to various types of estate matters, including probate, administration, accounting, kinship hearings, and infant death compromise. Michael W. Alpert is currently an Adjunct Professor of Criminal Justice at the CW Post Campus of Long Island University.
It is this multi-faceted experience that Michael will bring directly to your unique estate matter.
Why Clients Work With Michael W. Alpert for Traffic Matters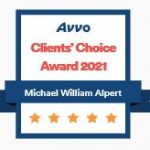 Michael has represented a vast number of criminal and traffic clients in the Criminal Courts of Nassau, Suffolk, and New York City, as well as the countless number of traffic courts and agencies throughout the area. He has attained excellent dispositions at various stages of the legal process for many legal matters, including DWI (misdemeanor/felony), driving with suspended license/registration (misdemeanors), reckless driving (misdemeanors), speeding violations, and countless traffic and moving violations. Count on an attorney who is familiar with the courts and procedures unique to these courts to obtain the most favorable disposition for you or a member of your family.
Michael Alpert focuses his legal practice in the areas of:
New Probate Law
Administration of Estates
Wills/Trusts/Estates Law
New York Immigration Law
New York Commercial Litigation
Landlord-tenant matters
New York Residential Real Estate Law
New York Real Estate Litigation
Traffic Infractions in Nassau County
Contact the law offices of Michael Alpert at 516-280-7288 or email malpert@alpertlegal.com.