Compassionate Long Island Elder Law Attorney Helping You Plan For The Future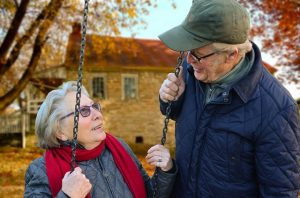 Do you have questions about your future or issues concerning your elderly loved one? Are you concerned about the future well-being of your children? An estate planning and estate administration attorney at the Law Offices of Michael W. Alpert can help you address any concerns that are keeping you up at night. We have over 15 years of experience assisting families with issues concerning preservation of assets, management of assets upon incapacity or death of a loved one, and the efficient administration of estates. We are also Court-certified Guardian Ad Litem attorneys for various simple and complex Surrogates' Court matters, including probate, administration, accounting, and kinship proceedings.
Elder law in New York State encompasses many legal areas affecting the lives of the elderly and their families. Elder law encompasses, but is not limited to the following areas:
Estate Planning, Probate and Estate Administration
Guardianship
Healthcare Decision Making
Advance Directives
Medicare/Medicaid
Long-term Care
Housing Options
We are committed to staying fully informed of the law so that, as your estate and elder law attorneys, we will be able to provide you with unwavering support, expert guidance and successful legal representation. When you need help in administering your estate or need guidance establishing a family trust, the experience and knowledge of an elder lawyer matters. Your family's future is far too important to settle for anything less.
New York Estate Planning for The Elderly
Estate planning is an essential step to protecting your assets and in securing the future of your family members. An experienced Long Island elder law attorney can help you create a plan that will address all elder law matters relevant to your particular interests. Our estate planning lawyers can help you create an estate plan that will reach your financial goals and guarantee long-term care needs.
If your loved one has become incapacitated, we can help you create a guardianship or determine and assign powers of attorney.
Let Us Help You Answer Important Estate Planning Questions
Contact us today to discuss your family's elder care concerns. We will take the time to listen to your concerns and work with you to develop a plan based on your unique needs, whether you are planning ahead or have an immediate need.
The Law Offices of Michael W. Alpert cares for seniors and their family on Long Island. We are on your side. Call us today to schedule a FREE consultation with a certified elder law attorney in Nassau County or Suffolk County. Call 516-280-7288 or fill out our contact form here.