Compassionate Long Island Elder Law Attorney Helping You Plan For The Future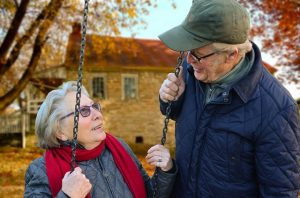 Do you have questions about your future or issues concerning your elderly loved one? Are you concerned about the future well-being of your children? An estate planning and estate administration attorney at the Law Offices of Michael W. Alpert can help you address any concerns that are keeping you up at night. We have over 15 years of experience assisting families with issues concerning preservation of assets, management of assets upon incapacity or death of a loved one, and the efficient administration of estates. We are also Court-certified Guardian Ad Litem attorneys for various simple and complex Surrogates' Court matters, including probate, administration, accounting, and kinship proceedings.
Elder law in New York State encompasses many legal areas affecting the lives of the elderly and their families. Elder law encompasses, but is not limited to the following areas:
Estate Planning, Probate and Estate Administration – the preparation of how to manage an individual's assets and property in the event of their incapacitation or death. We've been serving Long Island with estate planning for over 15 years.
Guardianship – the legal process used to protect individuals who are unable to care for themselves due to various reasons such as infancy, incapacity or disability. This is a very important elder law matter and we suggest thoughtful preparation to our clients.
Healthcare Decision Making – planning out a health care plan for potential health concerns in the near or distant future. We work with clients who want to prepare their desirable plan in case of emergency.
Advance Directives – a written statement of an individual's wishes and desires for their healthcare or other matters.
Medicare/Medicaid – work out opportunities for medicare or medicaid and other health care services.
Long-term Care – developing a long-term care plan for an individual to ensure they will be properly cared for as they age older. Clients typically come to us with specific goals of their long-term plan and we assist them in achieving that goal.
Housing Options – it's very important to have options available for housing and living. As you or a loved one gets older, housing and care becomes more of a focus within any family.
We are committed to staying fully informed of the law so that, as your estate and elder law attorneys, we will be able to provide you with unwavering support, expert guidance and successful legal representation. When you need help in administering your estate or need guidance establishing a family trust, the experience and knowledge of an elder lawyer matters. Your family's future is far too important to settle for anything less.
New York Estate Planning for The Elderly
Estate planning is an essential step to protecting your assets and in securing the future of your family members. An experienced Long Island elder law attorney can help you create a plan that will address all elder law matters relevant to your particular interests. Our estate planning lawyers can help you create an estate plan that will reach your financial goals and guarantee long-term care needs.
If your loved one has become incapacitated, we can help you create a guardianship or determine and assign powers of attorney.
What Can An Elder Law Attorney Do For You
Elder law attorneys advocate for the elderly and their family or loved ones. Most elder law attorneys handle a variety of legal concerns that typically affect older or disabled people. These legal matters include health care, long term care planning, retirement, Social Security, guardianships, wills and more. Not only do elder law attorneys handle financial and estate matters, we also take care of daily issues that affect seniors each day, things like assisted living and life planning are included in the mix of concerns we often see.
As elder law attorneys, here are some things we can do for you or your loved one:
Discuss and plan out wills, estates, probate proceedings and planning for minors or adults with special needs
Help with health care and planning. This includes both short term and long term care options, Medicare, patient rights and more
Draft living wills or other advance directives
Financial representative and planning. This includes housing opportunities and planning, income, estate, and tax planning
Our experience in elder law across Long Island for the past few years has given us the ability to handle emotional and physical needs of older or disabled adults. We understand the difficult situations that occur and work hard with each client to overcome and find the best strategy for their unique situation.
What Questions to Ask An Elder Law Attorney
It's important to hire an attorney who has experience in your particular area of concern, since elder law attorneys specialize in various elder care matters. Before choosing your elder law attorney, you should consider each aspect of elder care that you want to focus on and build a relationship with him/her to achieve your desires.
Here are some questions you should ask an elder law attorney:
What experience do you have and how long have you been practicing elder law?
How much of a focus does your law firm devote to elder law matters?
Do you specialize in a particular elder care or elder law practice?
What are your elder law fees?
Should I be aware of things before our first meeting to discuss potential elder care matters?
When it comes to elder law, we're a reputable Long Island law firm that specializes in elder law matters. For over 15 years, we have provided professional legal advice and service to clients across Suffolk and Nassau County.
Let Us Help You Answer Important Estate Planning Questions
Contact us today to discuss your family's elder care concerns. We will take the time to listen to your concerns and work with you to develop a plan based on your unique needs, whether you are planning ahead or have an immediate need.
The Law Offices of Michael W. Alpert cares for seniors and their family on Long Island. We are on your side. Call us today to schedule a FREE consultation with a certified elder law attorney in Nassau County or Suffolk County. Call 516-280-7288 or fill out our contact form here.