Our Suffolk County and Nassau County speeding tickets lawyer will fight your New York speeding ticket. Call (516) 280-7288 for a free consultation.
Caught speeding in New York? Need an experienced speeding lawyer to represent you?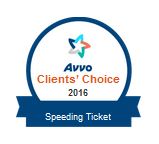 Speeding offenses pursuant to Vehicle and Traffic Law (VTL) 1180 and its subdivisions can carry serious repercussions if one is convicted. An accumulation of three speeding convictions within an 18 month period will result in the suspension of your New York driver's license. Further, if you accumulate 11 points within an 18 month period (based on speeding or other moving violations) your license will be suspended for such time until the points are removed from your driving abstract.
It is also possible that if your speeding offense was carried out in such a fashion that your actions caused or may have caused potential harm to others, one can be charged with a misdemeanor charges for reckless driving which carries 5 points if convicted.
Any conviction of the above-referenced traffic violations can also have significant ramifications on your insurance premiums as well.
For the reasons I have stated it is of utmost importance that you have an experienced New York speeding ticket lawyer to assist you through the maze of the various courts where you can be charged. I will be there to represent you as my client every step of the way, from arraignment through disposition and if necessary, a trial. Contact the Law Offices of Michael W. Alpert today to set up a consultation with an experienced traffic violations attorney in Nassau County.
Fight New York Speeding Tickets – Contact Us Today
For a free consultation with a Long Island speeding tickets and speeding ticket defense attorney, call us at (516) 280-7288 today.