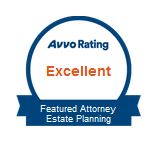 Here are recent reviews that have earned us a top rating by AVVO and accolades from estate planning Clients and peers.

Very professional, compassionate & caring
"My husband & I have sought Michael's learned advice on a number of legal matters. Not only is he well versed in the law, but also a very professional, compassionate & caring person." – Beth M.

Great communication throughout the entire process
"Michael prepared my parent's trust and will documents. He was extremely professional and accommodating. Great communication throughout the entire process! Highly recommend Michael!" – Ojala G.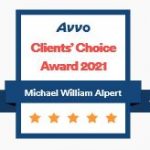 Tremendously helpful
"Mike was tremendously helpful for both my husband and I – quick, attentive, affordable…and an absolute pleasure to work with! We both HIGHLY recommend his services! Best to you Mike!" – Tim & Melissa

Excellent negotiator
"Michael Alpert provided outstanding legal advice to myself and my entire family. He is compassionate, a great negotiator, experienced and always available to answer our questions. He is worth every dime, I highly recommend him!" – Anonymous

A superb attorney
"I had a rather unique and complex estate planning issue. Mike knew exactly how to proceed, communicated with me on a regular basis, and made sure my concerns were addressed. He is extremely competent and professional and is a terrific caring individual as well – something you don't always see in this profession. I would recommend Mike without reservation to anyone needed get estate planning guidance." – Donna

Professional and Experienced Attorney
"I requested Mr. Alpert's services and am pleased to have done so. He was very prompt in his replies and showed much professionalism and sincerity when handling my case. He made the process much easier to deal with by giving clear direction on what is to be expected." – Anonymous

Excellent and patient
"From the initial phone call, I instantly knew he was different and actually cared and took time to discuss my case. My case was a nontraditional debt collection/family law case, however, Mike was experienced in so many facets of the law. He always took the time to translate the legal language that is difficult to decipher to the average person, in addition and I granted him permission to sign on my behalf due to the geographical difference. This was so helpful and made the process very seamless and eliminated me having to take time away from the office. He would always answer my questions off hours if needed. Mike is an actual attorney that cares and has his client's best interest at heart. He helped me tremendously with a very sticky law suit, and I was extremely happy with the settlement he negotiated for me." – Jaimie

Excellent advice and counsel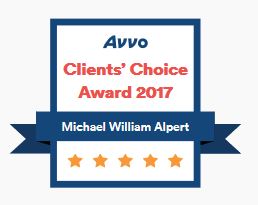 "Mr. Alpert provided excellent advice to me in two critical areas: preparing my will and in a subsequent insurance incident. In preparing my will, he listened closely to my questions, responded thoughtfully and prepared the will in a careful and complete manner. In the latter incident, he appeared in court with me, provided sure and steady guidance as my attorney, and the matter was resolved in my favor. I would highly recommend him." – Caroline

Expert attorney
"Mike Alpert helped me on matters like estate planning, business formation and traffic violation. I am very happy with the results and can recommend Mike for his wide scope of expertise." – Rolf

Greatest attorney
"Michael Alpert is the greatest attorney I have ever worked with! He is very professional and always answers any questions I may have right away, in my many experiences working with Mike I have had nothing but great results! Highly recommended!!" – Dana C.

Patient and intelligent attorney
"Mr. Michael W. Alpert was very patient in explain the law and regulations of my situation. Also he is very capable and intelligent in find a solution for the most complex and challenge problems with the law." – Jose M.

Lawyer Who Cares About His Clients
"Michael is a lawyer that not only is interested in the core business of law practice but takes the time to care about his clients as well. When I met Michael I was going through a very painful experience in life, fiancé just passed away unexpectedly. Michael not only took care of the business aspect of my visit, he also spent time speaking to me as a person and gave me kind words and optimism that time would heal and things would get better. Michael is a person that exemplifies a good attorney with fantastic manner in which to speak and handle people. I highly recommend him."

Excellent
"After my husband passed away I felt lost and afraid. I knew I needed a lawyer to help me with all my legal matters. I went on the internet and the first one I saw was Michael Alpert. I didn't go any further. I was impressed with his profile. I called him for an appointment and he was kind enough to come to my house for a consultation. I saw something in him that I truly liked. Besides being very knowledgeable and smart he was also kind and caring and he truly understood what I was going through. He helped me so much. I knew right away I could trust him with all my legal matters I am very happy to have Michael for my lawyer and I recommend him highly. Thank you Michael for getting me through a very difficult time." – Mary

Excellent Estate Attorney
"Mike is an affable personality who was able to put me at ease immediately. His calm and confident manner eased my anxiety over issues with my cousin's estate." – Barbara

The Best! – Does What A Lawyer is Supposed to do.
"Attorney Michael William Alpert is excellent at what he does. He has saved me more times than I care to count. He's got it down. He knows the ropes. Just give him the details and wait. So simple. I highly recommend him and have never been dissatisfied. In fact, I am always pleasantly surprised at the outcome." – CJ

Best Lawyer Ever!
"Michael is a warm and kind person which automatically puts a client at ease, especially while discussing such sensitive matters as estate planning. He is efficient and professional. I feel lucky to have him as my lawyer!" – Claudine

Specific and forthcoming with his advice
"Mike was very easy to speak with and specific and forthcoming with his advice, It was a very useful and practical discussion." – Robert G.

Amazing at what he does
"Michael has taken my case several times I can honestly say his amazing at what he does." – Esther B.