DWI/DUI Lawyers in Nassau & Suffolk County, NY
A DUI or DWI is a serious motor vehicle offense and should be dealt with by an experienced Long Island DWI/DUI lawyer. If you have been found guilty of either of these violations it is important that you work with a lawyer who has experience dealing with such charges. Driving while intoxicated or driving under the influence of alcohol or drugs is typically considered to be a criminal charge except for very few circumstances. 
I founded my Long Island, New York law firm in order to assist people who are dealing with DWI/DUI and other traffic violations in either Nassau or Suffolk County. If you need an experienced Long Island DWI lawyer, contact me online or by calling (516) 280-7288 to discuss your legal matter. We have assisted many individuals over the years that received a DUI or DWI charge on Long Island and have the necessary experience to assist with your case.
If you are arrested for drunk driving and/or charged with a DWI, the penalties can be steep. If convicted for DWI in New York, you will face significant fines and surcharges, in addition to license revocation, higher insurance premiums, and, most importantly, possible jail time. It is important that you work with a lawyer who is familiar with local Long Island laws regarding DWIs and DUIs, otherwise you may face a far more severe penalty. You need to approach such charges with a DWI attorney who understands the severity of the charges and how to address them.
Suffolk County and Nassau County NY DUI/DWI Lawyer Michael W. Alpert, Esq. represents people facing the misdemeanor and felony charges of Driving While Intoxicated (DWI), Aggravated Driving While Intoxicated (A-DWI), Driving While Ability Impaired by Drugs (DUI), and Driving While Impaired (DWAI).
Many people believe that New York DWI charges are difficult to overcome because of the evidence which the prosecution possesses in the form of a Breathalyzer or other testing procedures. However, there are many methods by which procedures and evidence obtained can be called into question, including but not limited to:
Was there reasonable suspicion to justify the initial traffic stop?
Did the officer properly administer the field sobriety test? (i.e., Breathalyzer)
Was the blood test properly administered or were there issues with chain of custody of the evidence?
Was there a probable cause for an arrest?
Was the driver properly read their Miranda rights?
Did the officer follow mandated policies and procedures?
Having legal representation for your Long Island DWI case will help to ensure the evidence against you was procured justly.
DWI Penalties on Long Island
The penalties under the New York DWI system exist to serve as a deterrent to lessen the possibility of committing a second alcohol-related offense. The penalties become more severe with each offense.  It's important that you understand the possible penalties you may face from receiving a DWI or DUI on Long Island as they vary depending on the number of DWI offenses you have had. Penalties for a DWI charge will also vary depending on the level of intoxication you were found to have at the time of the incident and arrest.
The penalties include:
First DWI offense — Misdemeanor. $500 to $1,000 fine, up to one year in jail and a minimum six-month license revocation. (plus mandatory court surcharges and Crime Victims' Fee)
Second DWI offense within 10 years — Felony.$1,000 to $5,000 fine, up to four years in jail and minimum one-year license revocation. (plus mandatory court surcharges and Crime Victims' Fee)
Third DWI offense within 10 years — Felony. $2,000 to $10,000 fine, up to seven years in jail and minimum one-year license revocation. (plus mandatory court surcharges and Crime Victims' Fee)
You should be aware that the penalties for a second and third DWI are even more serious if the convictions happen within five years of the first offense, and assuming there was no crash, no injuries, and no fatalities. In these instances, an experienced Long Island NY DWI defense lawyer who is prepared to fight for you and defend your DWI case should be contacted.
Don't take a chance and face these charges on your own. Contact the Law Offices of Michael W. Alpert today to talk to an experienced DWI lawyer in Nassau County or Suffolk County DWI attorney. Call (516) 280-7288 or contact us online.
Felony Driving While Intoxicated (DWI) Charges in New York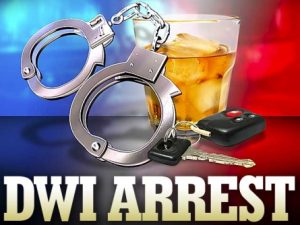 What happens when you get a second DWI in NY? Please be aware that if you are charged with a second or third DWI within 10 years of a misdemeanor DWI, you face felony drunk driving charges. This is true for DWI charges throughout all of New York including DWI charges in Nassau or Suffolk County.
Further, since the enactment of Leandra's Law in 2009, the act of driving while intoxicated with a person age 15 or younger in the vehicle is an automatic felony. If convicted under this new law, individuals face a prison sentence up to four years and a mandatory fine of $1,000-$5,000. All people convicted of a DWI (including first-time offenders) now must install an ignition interlock device. This mandatory piece of equipment will need to be installed in your vehicle for at least six months, your license could be revoked for six months to year depending on what you plead to, and your name will be reported to the Statewide Central Register of Child Abuse and Maltreatment.
Contact Long Island DWI lawyer Michael W. Alpert, Esq. today! Call (516) 280-7288 or contact us online.
Long Island Drug DUI Lawyer
Please be aware that driving anywhere on Long Island while under the influence of illegal or legal drugs can result in fines, probation, and jail time. Remember that a person can be convicted of a DWI or DUI even if the consumption of a legal drug, such as allergy or pain medication, results in impairment. It is important that you have a Long Island DUI lawyer with the experience in the field and the Court system to get the best possible results for you.
The penalties for DUI are severe and can include fines, license revocation, probation, and possible jail time. You need a Long Island DUI defense attorney such as the Law Offices of Michael W. Alpert, Esq. to defend you when you face these serious charges by contacting me at malpert@alpertlegal.com or by calling (516) 280-7288. A Suffolk County/Nassau County DUI lawyer is available 24 hours a days/7 days a week to assist you with your DWI or DUI matter.
Refusal Hearings in Nassau and Suffolk County
It is very important for you to understand that if you failed a breath, blood or urine test during an arrest for drunk driving in Nassau or Suffolk County, your license will be suspended at arraignment (as long as the court has a BAC reading). If you refused to submit to a test for BAC or drugs, the State of New York will initiate a proceeding to suspend your license through the Department of Motor Vehicles, a matter which is separate from the underlying criminal proceeding. If you have found yourself in this situation, it is very important that you immediately seek the assistance of an experienced DWI attorney on Long Island to assist you in your case.
A refusal hearing must be scheduled within fifteen (15) days of your arraignment. You will be given a date for the refusal hearing, where you can challenge the case and attempt to keep your driving privileges. It is crucial that you and your New York DWI/DUI  attorney appear at the refusal hearing, otherwise, your license will automatically be revoked for one year, and you will not be eligible for receipt of a conditional license to drive to and from work and home (or home and school).
When And How Long Does It Take To Get A Conditional License In NY After A DWI/DUI?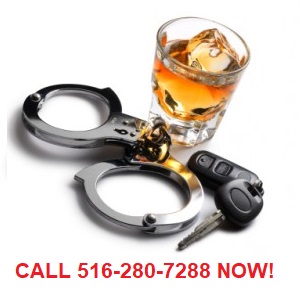 If you are charged with DWI in NY pursuant to VTL 1192.2 (DWI when BAC > .08), by statute your license to operate a motor vehicle in the state will be suspended for a period of thirty (30) days from the date of arraignment. This occurs when there is reasonable (probable) cause to believe the motorist has operated a motor vehicle with a BAC > .08 and assuming counsel has not requested a Pringle hearing the contest such a determination.
After the arraignment, you may be eligible for a conditional license. The judge has the option of suspending your NY license pursuant to VTL 510(3), which means based upon the initial facts of your case, you will not be eligible to obtain a conditional license. The only person who can lift this discretionary suspension is the issuing judge. A hardship license may be available to you during the first 30 days after arraignment if you can show that there is an undue hardship and you have no other reasonable method to get to and from work or school.
This pre-conviction conditional license will be available assuming the motorist is eligible for one. Eligibility is determined by DMV and you would receive a letter from DMV during the intervening thirty (30) day period indicating your eligibility for said conditional license.
Eligibility is primarily a function of whether the motorist has obtained a conditional license as a result of a DWI charge within the previous five (5) years of the current DWI charge. If that is the case, the motorist will not be eligible for a conditional license either before or after sentencing. Not you will not be eligible for a conditional license if there was a refusal of chemical test and you are charged with a DWI- Refusal under the common law DWI per VTL 1192.3.There are other reasons for denial of eligibility that can be referred to at the New York DMV website.
Upon conviction of either a DWI pursuant to VTL 1192.2 or a DWAI pursuant to VTL 1192.1, there will be sentence of either a six (6) month license revocation (VTL 1192.2- DWI) or a ninety (90) day suspension for the 1192.1 DWAI. At sentence, the attorney asks for a twenty (20) day stay of the suspension or revocation so the motorist can obtain a second conditional license. In this case, this conditional license is known as a post-conviction conditional license. The conditional license post-conviction will also be contingent upon the motorist enrolling in, complying with, and completing the Impaired Driving Program (IDP) through the DMV. This is a condition of sentence and can be considered a violation of conditional discharge or probation (depending on the sentence if not complied with).
Please contact an experienced Long Island DWI Lawyer, who has years of experience working with DWI charges in Suffolk County and Nassau County, at the Law Offices of Michael W. Alpert, Esq. to help you get your conditional license. We can be reached via phone at (516) 280-7288 or e-mail at malpert@alpertlegal.com.