Long Island's #1 Traffic Ticket Lawyer

Have you been issued a traffic ticket for purportedly committing a traffic violation?
The Law Offices of Michael W. Alpert, Esq. has helped thousands of individuals fight traffic violation tickets across the Island to avoid the issuance of DMV points and the Driver Responsibility Assessment once you have more than 6 points on your license within an 18 month time period. Our office is staffed with experienced DMV lawyers to handle your traffic violation case and reduce the possibility of points from your license, your insurance premiums, or the possibility of a suspended license.
Don't Gain Points. Don't Pay Fines. We Go To Court & Fight For You!

Contact Michael Alpert, Esq. Today for a FREE Consultation.
What Our Clients Had To Say About
Traffic Ticket Attorney Michael W. Alpert, Esq.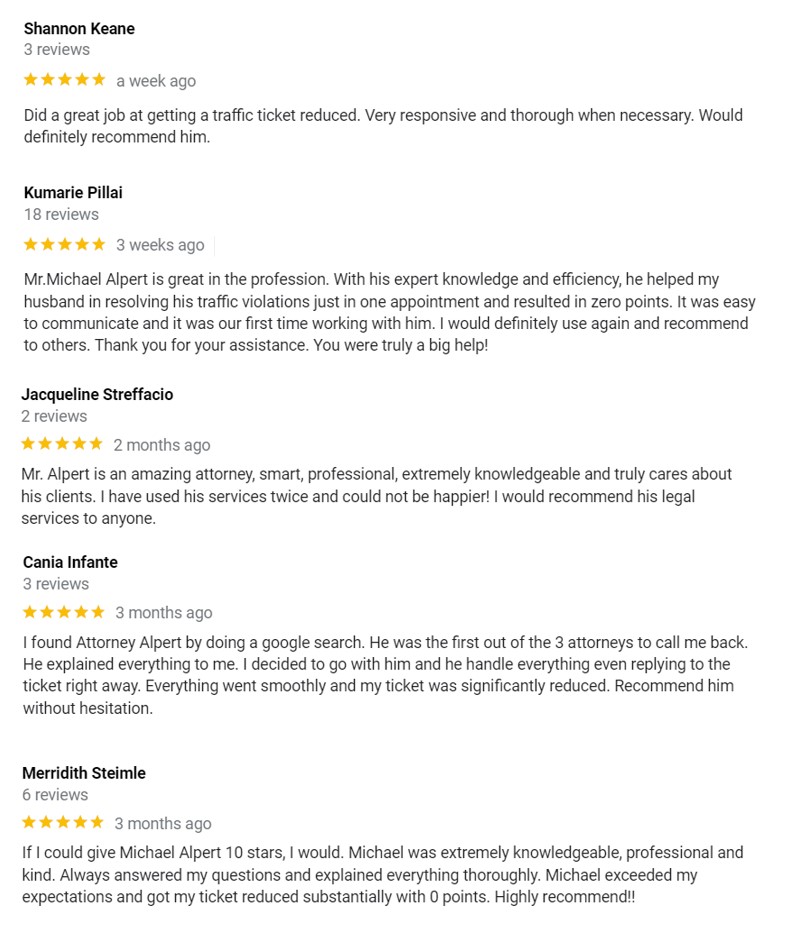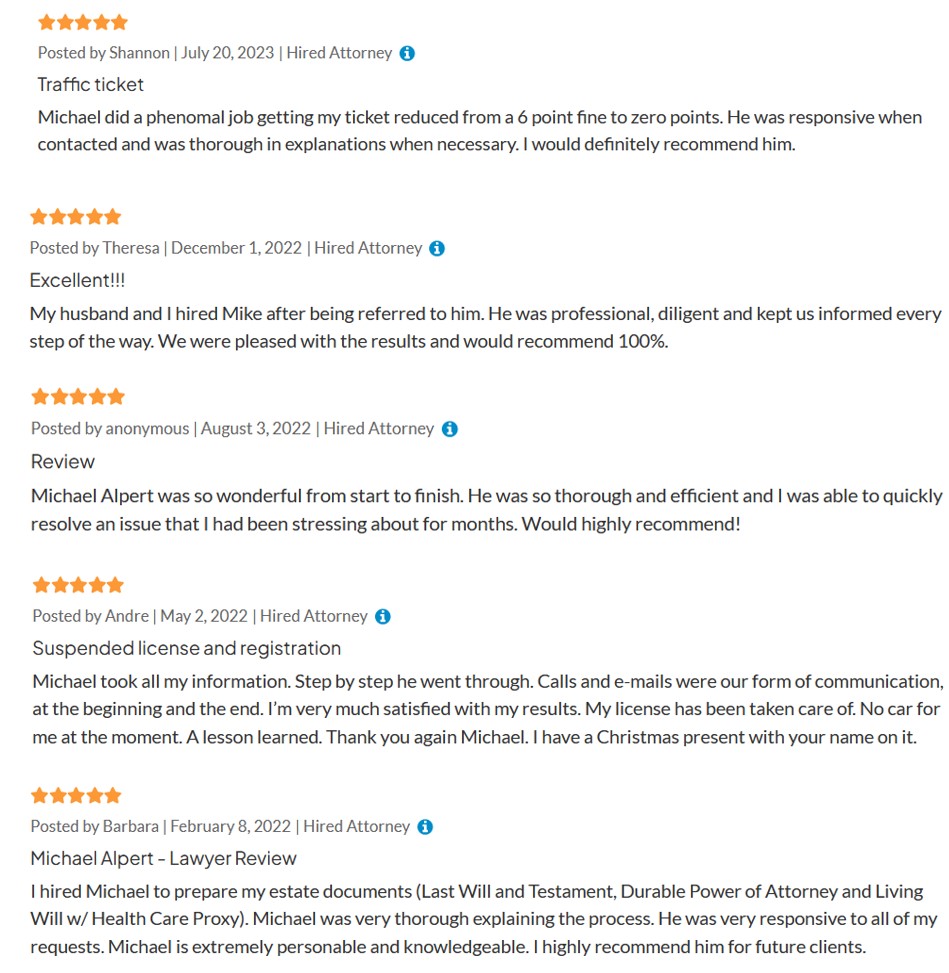 Read more client reviews here.