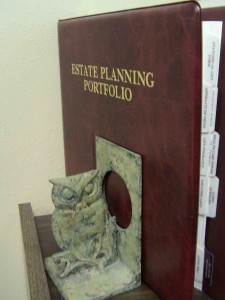 Attention Long Island, NY: As you think about estate planning, have you ever considered some of the benefits of creating a revocable living trust? While revocable living trusts are by no means a substitute for a will and there are set up expenses, they do carry several advantages as an estate planning tool.
First, a trust will help you to avoid probate administration. Contrasting with wills, which must undergo the probate process, trusts do not require probate.
Second, there is the savings you will experience by not having probate related expenses.
Third, by avoiding probate, settling the estate between the trustee and beneficiaries becomes a relatively private event with few public records revealing the specifics or nature of a person's assets.
Fourth: Because the probate process is avoided, estates can be settled quickly without delays often experienced in probate court. That also means property may be able to be disbursed or sold quicker as needed. Further, court approval is not mandatory in terms of selling trust assets.
To learn more, we advise talking to an experienced Long Island estate planning lawyer at the Law Offices of Michael W. Alpert to determine if a revocable trust is the right estate planning strategy for your New York estate.