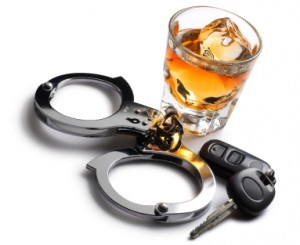 If you are arrested on suspicion of Driving While Intoxicated (DWI), in particular in Nassau County, your vehicle may be seized at the scene at held during the pendency of the case for forfeiture. The basis in law for such a forfeiture stems from the Nassau County Administrative Code, which grants the authority to seize such a vehicle as the "instrumentality of the crime" in the alleged commission of a DWI.
Soon after the arraignment in criminal court, there is a civil proceeding held in Supreme Court to determine whether there exists a valid basis to proceed with the forfeiture action, namely where there is reasonable suspicion to conclude that the subject vehicle was used in the commission of the alleged offense. If this fact is established, the forfeiture action continues and the car can be held during the pendency of the case. However, if there should be the posting of a surety bond and the installation of an ignition interlock device (IID) in such vehicle, then the vehicle may be given back to the motorist during the pendency of the criminal case. However, assuming the civil forfeiture action was commenced timely (within 120 days after arrest), then there would be a basis to seek ultimate vehicle forfeiture if the criminal case yields a conviction for an alcohol-related driving charge.
One should also note that there is an affirmative defense if it can be established that the seizure of the subject vehicle would present an extreme financial hardship to the motorist. Clearly, if this affirmative defense is going to be presented, evidence establishing such hardship (i.e., tax returns, W-2s, pay stubs, expenses) would need to be submitted in order for such a consideration.
If the subject vehicle is loaned to another who is charged with a DWI, it would be less likely that the County would commence a vehicle forfeiture action. It is most likely when the motorist is the owner-operator of the subject vehicle that the County will press forward with a civil action for vehicle forfeiture as the "instrumentality of the crime" pursuant to the relevant section of the Nassau County Administrative Code.
Should you face a DWI charge in Nassau County and/or vehicle forfeiture matter, please call an experienced DWI Lawyer on Long Island at the Law Offices of Michael W. Alpert by calling 516-280-7288 or contact us via email.