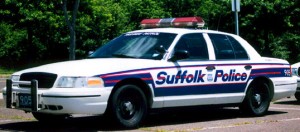 The Suffolk Traffic and Parking Violations Agency (SCTPVA) commenced operations in April, 2013, replacing the previous DMV-run Suffolk TVB. While providing more favorable dispositions than the prior entity, there are some factors that a motorist should be aware of, prompting the need for an experienced traffic attorney.
When determining the disposition for a motorist who is charged with a violation of the Vehicle and Traffic Law (VTL), the prosecutors will clearly review the motorist's driving record in New York. When facing a speeding charge, the prosecution looks to see whether there are prior speeding convictions in determining a possible disposition through plea bargaining. Depending on the prior record, the prosecutor has the discretion to either offer a reduction to the original charge, or not tender an offer, which results in either a plea to the original charge by the motorist or having the case set down for a trial.
In Suffolk, not only are prior speeding convictions considered, but if the original charge on a prior Suffolk ticket was a speed and it was reduced to a lower charge, the fact that the original ticket was a speed can also have a serious effect on the ability get a favorable outcome for the motorist. Based on these facts, you need an experienced traffic lawyer who is familiar with the practice and procedures in such courts.
If you receive a speeding ticket on Long Island, please contact experienced traffic attorneys at the Law Offices of Michael W. Alpert at (631) 225-4603 or e-mail: malpert@alpertlegal.com