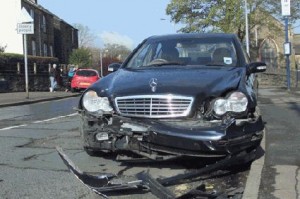 Reckless driving in New York is a serious traffic misdemeanor (a crime, not an infraction) and is statutorily defined under Vehicle and Traffic Law (VTL) Section 1212. A conviction under this section of the VTL carries significant consequences, including, potential jail time, five (5) DMV points, large fines/surcharges, and increases in your insurance premiums. Further, depending on the facts and circumstances of the case, you may face the possibility of suspension/revocation (especially in the event of multiple convictions under the statute).
What defines reckless driving is broad in nature, but can be any motor vehicle action which causes dangerous traffic conditions to other motorists and yourself. It can be in the form of excessive rates of speed, unsafe lane changes, tailgating, or other improper actions which pose a threat to the driving public.
It is important that you have an experienced Long Island traffic lawyer who is familiar with the VTL and can effectively litigate your reckless driving charge, which has many nuances and legal consequences which many people may be unfamiliar with.
If you have a question and would like more information on defending a reckless driving traffic misdemeanor in Nassau or Suffolk County, please contact an experienced traffic attorney at the Law Offices of Michael W. Alpert at (631) 225-4603 or malpert@alpertlegal.com.