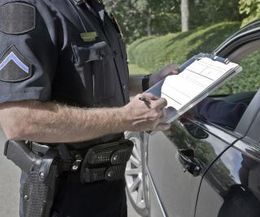 If you receive a speeding ticket on Long Island, or in any county in New York State for that matter, do not admit guilt and be courteous when receiving any ticket for alleged traffic infractions by a law enforcement official.
Upon receipt of the ticket, it is important that you recall all of the events of the traffic stop. Your recollection immediately after the incident will provide the most accurate information and will be most helpful when you contact a Long Island speeding tickets lawyer to assist you. In most instances, uniform traffic tickets (UTTs) on Long Island are computer-generated printouts and will include a supporting deposition from the officer who made the traffic stop. When the supporting deposition refers to an alleged speeding violation, the deposition will include various important pieces of information, including: make/model of the stopped vehicle, location of the alleged speed, the clocked speed and speed limit on the particular highway (or street), and the method by which the speed was measured.
Speed can be calculated via laser measurement or by pace. In either instance, the officer who measures and records the speed must be certified and trained in both methods. Further, if a speed detection instrument was utilized in recording the alleged speed, the instrument must be properly calibrated and in working order as of the date of the incident.
If you have a question and would like more information on defending a speeding ticket in Nassau or Suffolk County, please contact an experienced Long Island traffic attorney at the Law Offices of Michael W. Alpert at (631) 225-4603 or malpert@alpertlegal.com.