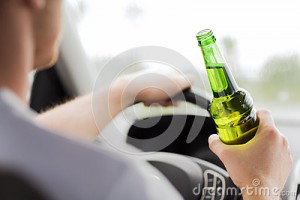 Any alcohol or drug-related offense involving a motor vehicle is very serious and should not be taken lightly. Driving While Intoxicated is a crime (misdemeanor or felony depending on a variety of factors). In New York State, the penalties include the loss of driving privileges, fines, probation, and a possible jail sentence. Driving While Intoxicated (DWI) occurs when your Blood Alcohol Content (BAC) as determined by a calibrated Breathalyzer is .08 or higher. There can also be other evidence of DWI, which can place a motorist under arrest pursuant to Vehicle and Traffic Law (VTL) 1192.3 (common-law DWI). The arresting officer determines such factors during a routine field sobriety test (i.e. balancing, walking exercises). Further, the officer makes a determination based upon your appearance (i.e. alcohol on breath, blood-shot eyes, slurred speech) to determine whether there is probable cause to arrest for DWI.
An even more serious offense arises when one is arrested for a violation of Aggravated DWI pursuant to VTL 1192.2A. One is charged under this particular section when their BAC is .18 or higher (more than twice the legal limit for DWI). In addition to the mandatory court surcharges, the underlying fines for a first DWI conviction can range from $500-$1000, with a probable term of three (3) years probation, a six month license revocation, the mandatory installation of an ignition interlock device or any vehicle used by the motorist, and the potential for up to one (1) year in prison. An aggravated DWI conviction carries even stiffer penalties, namely a mandatory fine ranging from $1,000-$2,500, a license revocation for at least one year, and the imposition of other penalties that one would normally receive for a standard DWI conviction.
DWI charges increase in severity if one is arrested for a second DWI in a ten (10) year period. It is an E Felony to be arrested for a second DWI in a ten-year period, with even harsher penalties in terms of fines and jail time.
For either DWI or Aggravated DWI charges pending against you, it is imperative that you speak to a professional, experienced Long Island DWI attorney to assist you and your family through this difficult process.