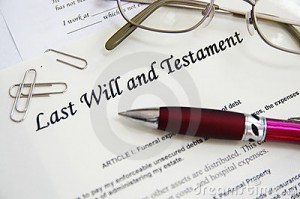 The process of admitting a valid Will is referred to as probate, while a similar process known as administration, occurs when a decedent dies without a will ("intestate").
The individual named in the decedent's Will (and who is often the petitioner in a probate proceeding) is the proposed executor, who after the will is admitted to probate, will be the named executor.
In the administration arena, the determination as to who can be the administrator is again determined by statute (just as is the hierarchy for receipt of decedent's assets). Any heir who has a superior interest in the estate by virtue of closer kinship to the decedent must approve the appointment of any proposed administrator who has an inferior or equal interest to said heir.
It is important to note that someone can be an executor for their relative's estate even if they do not reside in the State of New York. Both an uncontested probate and administration proceeding can result in the issuance of letters testamentary (or administration) in as little as four (4) weeks. However, the time frame can be much longer with a complicated on contested estate.
The following scenario is typical of most estates (testate or intestate) in Nassau or Suffolk County, and the rest of New York State for that matter:
A petition will be filed with either the Nassau County Surrogate or Suffolk Surrogate Court.
If there is no Will, a notice will be sent to the statutory heirs
If a Will exists, notice to heirs stated in the Will
In the case of a Will, filing of a petition to assign an Executor or Administrator (Intestate), for the estate.
The inventory of all assets and appraisal of properties done by the appointed Executor or Administrator.
The sale of estate assets.
The payment of estate debt to the identified rightful creditors and if applicable, estate taxes will be paid.
The assets will be distributed to the beneficiaries or heirs.
It is of paramount importance to note that when you die with a Will, the court makes its decisions regarding the winding up of your assets using your Will as a guide. However, when you die Intestate or without a Will, the court and NY state will decide how your assets will be distributed.
If you want to have autonomy and control over devising of your estate, and the authority to determine who will be the fiduciary for estate assets, you need to speak to an experienced Long Island probate and estate administration lawyer to determine which course of action is appropriate for your estate needs.
The Law Offices of Michael W. Alpert can assess your situation and guide you through the process. Call 516-280-7288 today to set up a FREE consultation.