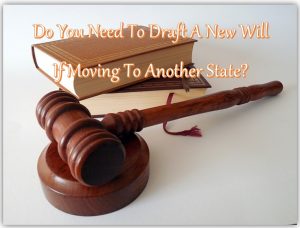 Do you need to draft a new Will if you move to a different state? This question often occurs when one has a New York Will but is moving to another state. The simple answer is – it depends.
In most cases, Wills that are executed in New York will comport to the estate and trusts laws of other neighboring states. But that is not the case across the board.
For example, where the requirements of "due and proper" execution require the presence of two disinterested witnesses, it may be possible that there may need to be three witnesses.
The best strategy would be to have your will reviewed by an estate attorney in the state to which you will be moving. That attorney may give you piece of mind and say the Will is valid in that state. Or quite often, to play it safe, you may need to execute a new Will that comports with the requirements of a valid Will in that state.
If you require the services of an experienced Long Island wills, trusts, and estates lawyer, contact the Law Offices of Michael W. Alpert today at (516) 280-7288 or e-mail: malpert@alpertlegal.com.