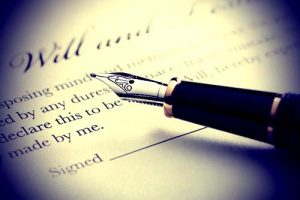 The short answer to this questions is "it depends". As a rule of thumb, I advise clients that if they move from one state to another, it is a good idea to update their will. The reason for this is that a will that was drafted and executed in another state will only be valid if the new state would recognize such a will under their respective probate laws and statutes.
While often there will not be much of a difference, such jurisdictions have provisions that are unique to their state. For example, some states may have different requirements as to the number of disinterested witnesses that must be present to witness the signing of a Will.
Furthermore, the attestation clause in New York that speaks to the issue of testamentary capacity, the publication and declaration of said document being the Last Will and Testament, and the fact that testator understands the contents thereof and is free from undue influence, may differ in terms of content and requirements in such jurisdictions.
At the very least, if and when you move to another state, please have your Will reviewed by an experienced estate attorney who is familiar with the probate law in that particular jurisdiction.
If you need the services of an experienced Wills, Trusts, and Estates attorney, please contact Michael W. Alpert, Esq. at (516) 280-7288 or e-mail: malpert@alpertlegal.com.