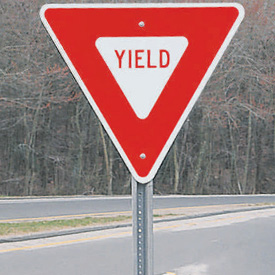 When you receive a moving violation summons in Nassau or Suffolk County for a violation of Vehicle and Traffic Law (VTL) Section 1140(a) (Failure to Yield the Right of Way), it is important that you consult an experienced New York traffic lawyer to present the best strategies for contesting the ticket. In most instances, you should plead "not guilty" to such a violation, which carries three (3) DMV points if you are convicted. Furthermore, it is most likely that your insurance rates will increase if you are convicted of this traffic infraction. There are various strategies that an experienced traffic lawyer can employ to cross-examine the officer so as to improve your chances of success in the case.
Furthermore, if your driving abstract (record) is relatively free of moving violations within an 18 month period prior to the current date of the infraction, it will improve the chances of your traffic ticket lawyer reaching a better disposition of the case upon speaking to the prosecutor in the matter.
Please contact the Law Offices of Michael W. Alpert, Esq. for a consultation on your traffic ticket for failure to yield the right of way.