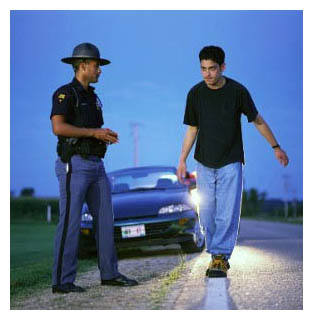 One of the most important things to remember if you are pulled over by a law enforcement official for any reason is to be compliant with instructions and not admit any wrongdoing. If you are combative or give the officer reason to believe that you are being non-cooperative, it will not serve any purpose and will work against you. Again, there is a difference between remaining silent and not admitting guilt as opposed to being openly combative.
As far as compliance within the context of the DWI charge, the laws of implied consent state that if you drive on the roads of New York State, you are consenting to law enforcement officials taking your Blood Alcohol Content (BAC) at the scene, or later on at the station. If you refuse to take the chemical test at the station and you properly given the warnings regarding the consequences of refusal, then you face a yearlong license revocation by DMV and depending on the facts, you can be charged with per se Driving While Intoxicated (DWI) under Vehicle and Traffic Law (VTL) 1192.3. There are many scenarios regarding whether one should or should not comply with an officer's request to submit the chemical test to determine your BAC. I have written previous blogs on that specific topic.
If you are facing a DWI in Suffolk County or any court on Long Island, please contact an experienced DWI attorney at the Law Offices of Michael W. Alpert by calling (631) 225-4603 or email us directly.