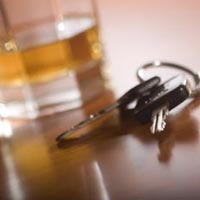 Vehicle and Traffic Law (VTL) 1192 is the controlling statute on the subject of driving while intoxicated (DWI), driving while ability impaired (DWAI), or Driving While Impaired By Drugs (DUI). The different sections of the statute speak to the issue of driver suspension or revocation of their license (or driving privilege if out-of-state) and the period of said suspension or revocation.
If a motorist is convicted pursuant to VTL 1192-2 (Driving While Intoxicated with BAC greater than .08), by statute their license is revoked for a period of six (6) months. However, if you have an experienced DWI attorney, there is an application that can be made for a twenty (20) day stay of that revocation so that the motorist can obtain a conditional license during the pendency of the revocation. This process will involve enrollment in the DMV's Impaired Driver Program (IDP) as well. Please note that if one is convicted under this statute and is under 21 years of age, the revocation period increases to one (1) year. The same one (1) year revocation period will apply if a motorist is convicted under VTL 1192(a) (Aggravated DWI) with a BAC over .18.
Please take further note that a conviction pursuant to VTL 1192-4 (driving while impaired by drugs) carries the same six (6) month revocation period as does a conviction under VTL 1192-2.
If a motorist is convicted for the traffic infraction of driving while ability impaired by alcohol pursuant to VTL 1192-1, the statute calls for a ninety (90) day suspension of the motorist's license (or driving privileges), with the same entitlement to a twenty (20) days stay of the suspension in order to secure a conditional license. Be sure to note the limitations that are placed upon a conditional license if a motorist is granted one by the DMV.
If you require an experienced DWI lawyer on Long Island, NY, please call The Law Offices of Michael W. Alpert at (516) 280-7288 or e-mail malpert@alpertlegal.com.