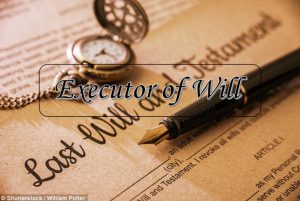 The fact that you are contemplating an executor for your Will signifies that you have taken the first step on taking control of your estates when you pass away. Remember that if you don't have a validly executed Will when you pass away, the laws of intestacy will decide who inherits your estate.
In order to have control over your estate and to have the say in who receives property and assets, having a Will is necessary. And just as important as having a Will is deciding who will serve as the executor for your estate. This is a decision which should not be taken lightly.
The role of an executor is a very time consuming and detail-oriented position, which is why several factors should be taken into account. An executor wears many hats, and therefore that person should have some working knowledge of banking, real estate (if real property), estate law, insurance law, and accounting. While the executor need not be a professional like an accountant or an attorney, these people will need to be consulted by the executor while the estate is being administered.
The executor must be very organized as there are often numerous financial institutions and government agencies that must be contacted during a typical probate proceeding.
Above all else, your executor must be trustworthy. A person who you consider to be a confidante and someone who you know will do the right thing and administer the estate for the benefit of all individuals who are beneficiaries, legatees, and/or devisees under the terms of the will.
If you require the services of an experienced Long Island wills, trusts, and estates attorney, please contact the Law Offices of Michael W. Alpert at (516) 280-7288 or e-mail: malpert@alpertlegal.com.