If you decide to switch estate planning attorneys, it is important that you know what your individual or family goals are. Some people seek an estate planning attorney to give advice and strategy to reduce possible estate and gift tax liability. This is one such purpose for switching to an experienced estate planning attorney.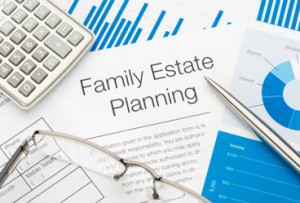 Another purpose of switching to estate planning attorney is to avoid the probate process if the event of the death of a loved one. You should find an estate planning attorney who is familiar with the drafting of documents that will serve as testamentary substitutes and avoid the often expensive, drawn-out process that occurs when assets of the deceased have to go through probate and the Surrogate's Court. An experienced estate planning attorney will be able to thoroughly advise the client as to the benefits of the creation of various estate planning tools to achieve this goal, such as revocable trusts, irrevocable trusts (including Medicaid and irrevocable life insurance trusts), life estates, and creation of a family-cased limited liability company (FLLC).
Often times an experienced estate planning attorney can help create a strategy to ensure trustworthy persons (often family members or close friends) are given the responsibility and fiduciary power of managing such assets in trust and safeguarding and preserving these assets for future generations of beneficiaries without fear of creditors or a heavy estate tax burden.
If you required the services of an experienced <https://alpertlegal.com/estates-and-wills/estate-planning-lawyer-long-island/">estate planning attorney, please contact the Law Offices of Michael W. Alpert at (516) 280-7288 or malpert@alpertlegal.com.