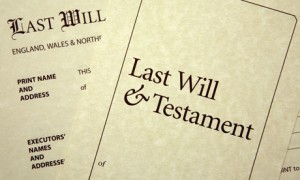 One of the most important decisions an individual can make is to decide how to dispose of their assets when they pass away. Drafting a properly executed will is crucial to making this important decision a reality. The Estates Powers at Trusts Law (EPTL) set forth certain formalities that have to be followed in order for a Last Will and Testament to be deemed valid in New York, and ultimately admitted to probate in the Surrogate's Court.
As an experienced estate attorney, I have represented both estates and beneficiaries wherein the validity of the Will is brought to issue. Upon appearing on behalf of interested parties to an estate proceeding, a Will can be challenged and subject to review in the context of SCPA 1404 depositions. At such depositions, the attorney-draftsperson and the witnesses to the will are examined by the objectant's attorney to determine whether proper formalities were followed to ensure due and proper execution. Additionally, questions may arise whether the person executing the Will (the Testator) had requisite mental capacity, was unduly influenced, was coerced into signing the will, or signed the Will because of fraud.
If you would like to contest the validity of a Will, or are interested in drafting a preparing a Last Will and Testament, please contact an experienced estate attorney at the Law Offices of Michael W. Alpert by calling (631) 225-4603 or e-mail at malpert@alpertlegal.com.