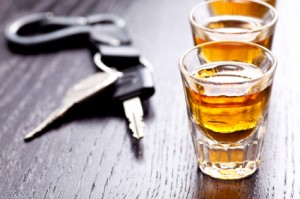 If you are pulled over by a law enforcement officer for suspicion of DWI on Long Island (or any traffic violation for that matter), one of the most important things to do is to not make any oral admissions of fault, guilt or liability.
This is one of the times when it is best to err on the side of caution and say nothing and be respectful to the officer. Arguing your case can only serve to hurt your chances in court and can lead to potential statements being used against you at trial.
Due to the implied consent laws in New York, you must take the portable breath test (PBT) at the scene to test your blood alcohol content (BAC). If you do not consent to such a test, you can be charged with a separate violation under VTL 1194(b) for refusal to submit to a portable breath test. Such a refusal can have significant effects on your driving record. However, when the question is raised as to whether one should submit to such a test, or ultimately, the more reliable chemical or Breathalyzer analysis at the police station, there is no clear answer.
There are a variety of factors that need to be taken into account. Such factors include, but are not limited to the following: motor vehicle accident, injuries at the scene, whether the motorist is a commercial driver, does the motorist have prior DWIs/DUIs Long Island, NY.
There are also field sobriety tests which will be administered at the scene which the officer can utilize to determine whether you may have been impaired by the consumption of alcohol. Often these tests are utilized when there is a refusal to submit to a breath or chemical test.
Have You Recently Received a DWI on Long Island?
If you receive a DWI/DUI on Long Island, please contact an experienced DWI attorneys Long Island at the Law Offices of Michael W. Alpert at (631) 225-4603 or contact us online.