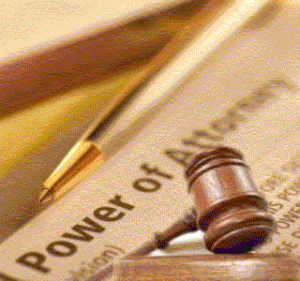 The Power of Attorney (POA) document in New York State is one of the most powerful and important documents that any individual can sign. Essentially, by signing this document as the principal, you are designating someone (your agent) to act on your behalf with respect to a myriad of different enumerated powers, including but not limited to, banking transactions, insurance transactions, tax-related matters, real estate transactions, among others. Note that medical directives can only be transferred to another via a validly executed living will and health care proxy.
The Power of Attorney document must be signed by both the principal and the agent in the presence of a Notary, although not all parties need to execute the documents at the same time. While safeguards have been added to the Power of Attorney documents as of 2010, the primary concern should be with the level of trust you confer upon your agent. The broad-based powers which can be granted to the agent should be of paramount concern, therefore, carefully exercise due diligence before you decide to appointment an individual to serve as your agent.
A Durable Power of Attorney is immediately valid upon due and proper execution of all parties to the POA, including the principal, agent, and successor agent (if one is designated). Therefore, one possible scenario to safeguard against possible fraud would be to create a springing power of attorney, which would only become valid upon the principal's incapacitation.
Should you wish to discuss the creation of a Power of Attorney document, please contacted an experienced Long Island estate lawyer at the Law Offices of Michael W. Alpert.