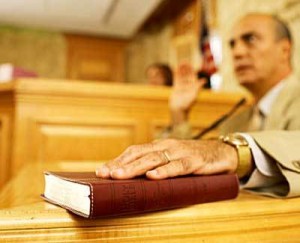 The New York Estate Powers and Trusts Law (EPTL) requires that at least two non-interested parties are required to witness a testator sign a Last Will and Testament. The operative term here is "non-interested party". For example, any person who is related to the testator by blood or marriage would not be an appropriate party to witness the signing of a will as they may inherit under the terms of the will, or conversely, they may be entitled to a share of same in the event the Last Will and Testament (or portions thereof) are declared invalid.
Furthermore, any person listed as a beneficiary under the terms of the Will, whether or not they are related to the testator, would not be deemed an appropriate party to witness a will signing as they would have a vested interest in the will being declared valid. Hence, their witnessing the Will would not comport to the laws set forth under the EPTL.
At the Law Offices of Michael W. Alpert, we take the appropriate measures to ensure that the testator signs a valid will which is properly acknowledged and witnessed by non-interested parties so there can be no will contest based on improper witnesses.
Please contact an experienced Long Island estate attorney at the Law Offices at Michael W. Alpert via phone at (631) 225-4603 or e-mail at malpert@alpertlegal.com.