As I often advise clients, if you are pulled over by a law enforcement official on suspicion of Driving While Intoxicated (DWI) or Driving While Impaired by Drugs (DUI), do not admit fault or liability, but be sure to be respectful to the officer. Having an attitude, belligerent or otherwise, will not help your cause. Further, if you instigate to a level where you may get physical, you can open yourself up to other charges, including resisting arrest and other serious charges.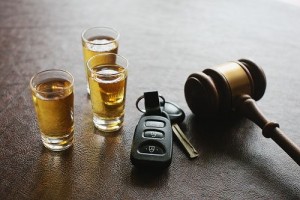 The penalties for multiple DWI convictions are obviously enhanced as opposed to first time offenders. DWI charges increase in severity if one is arrested for a third DWI in a ten (10) year period. If it is your third conviction within the same ten (10) year period, you can face very harsh penalties. It would be considered a D felony, which means up to seven (7) years incarceration, up to an 18 month license revocation (if aggravated DWI (BAC over .18), and fines up to $10,000.00
If you need an experienced Long Island DWI lawyer, please contact attorney Michael W. Alpert at (516) 280-7288 or malpert@alperlegal.com.