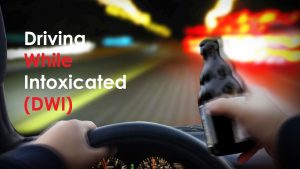 If you are pulled over and subsequently arrested for suspicion of Driving While Intoxicated (DWI) or Driving Under the Influence of Drugs (DUI) in New York, it is very possible you will need an alcohol assessment evaluation which is known as an OASAS evaluation. This report is required if the defendant is going to plead guilty to the DWI/DWI charge, and it would be useful for the Court if there is a possibility the District Attorney may reduce the underlying charge to the traffic violation of Driving While Ability Impaired (DWAI).
OASAS Evaluation
An OASAS evaluation can only be conducted by a licensed social worker who is on a list of state-approved counselors to render an evaluation based upon a screening of the motorist. The OASAS counselor takes various components into consideration, including but not limited to, prior criminal history, the social history of drinking/drugs, family history, and work history. The defendant is also required to submit to a chemical evaluation to determine the presence of any alcohol, narcotics, prescription medications, or other chemicals in their system. For this reason, it is very important to be up front with the counselor and explain all medications that are being taken with proof of prescriptions.
The evaluation will be of use to the Court in determining whether the individual is a chronic user of alcohol or drugs, thereby mandating in-patient or out-patient treatment at an approved OASAS facility. On the contrary, the counselor may determine that the incident was isolated in nature and may recommend no further treatment other than the mandated terms set by the Court upon sentencing.
If you are facing a DWI charge in any court on Long Island, and if you have questions about the OASAS evaluation process, please contact an experienced DWI attorney at the Garden City Law Offices of Michael W. Alpert by calling (516) 280-7288 or e-mail at malpert@alpertlegal.com.